parcourus jusque maintenant !
Coming soon !
Challenge starts on october the 1st !
ELECTRICIENS SANS FRONTIÈRES WILL HOLD ITS 9th ENERGY SOLIDARITY WEEK ON SATURDAY, OCTOBER 1!
The Energy Solidarity Week was created by the French NGO Electriciens sans frontières in 2013 to raise awareness of the problems of access to electricity and water in the world. From Saturday, October 1st to Sunday, October 9th, the NGO is offering a decarbonized solidarity world tour and events throughout France.
WATER AND ENERGY: VITAL RESOURCES
Energy and water are key to human and economic development, especially in isolated rural areas. The role of Electriciens sans frontières is to provide access to electricity and water to the populations living there. How can we meet these basic needs while taking into account climate change?
THE SUSTAINABLE DEVELOPMENT GOALS IN FOCUS
The 2030 Agenda is a universal program launched by the UN based on 17 Sustainable Development Goals/Objectives (SDG/Os). During the Energy Solidarity Week, Electriciens sans frontières wishes to inform as many people as possible of the challenges and solutions that exist in terms of access to water and electricity.
During the Energy Solidarity Week, Electriciens sans frontières wishes to make as many people as possible aware of both the issues at stake and the existing solutions.

759 million people in the world do not have access to electricity.
We are conducting 88 development projects in some 30 countries in 2021.

2.2 billion people still do not have access to safe drinking water.
50% of our projects provide access to quality water and adequate sanitation.

Energy is the main factor contributing to climate change.
90% of our development projects use renewable energy.
BECAUSE WE CAN ALL ACT AND GIVE VISIBILITY TO THE LACK OF ACCESS TO ELECTRICITY AND WATER
For the 9th year in a row, Electriciens sans frontières is organizing the Energy Solidarity Week. For 9 days, the NGO invites everyone to participate in its solidarity challenge and its events in France.
TAKE UP THE SOLIDARITY CHALLENGE!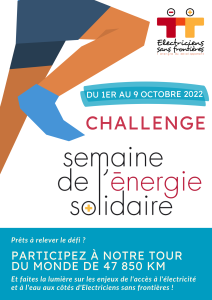 What is the challenge? Put on your most comfortable sneakers and offer us your kilometers made during your walk, hike, run, bike ride, rollerblade, swim, paraglide… to help us give visibility on the issues of access to electricity and water through a 47,850 km virtual world tour!
How can you do it? Go here to declare your kilometers on the Challenge counter (you can use the app of your choice to count your kilometers)
When? From Saturday 1st to Sunday 9th October 2022
Who can participate ? This challenge is open to everyone! The more people, the more kilometers!
How much? 47 850 km in 7 stages to be followed on Instagram – Facebook  – Twitter – LinkedIn
Where ? Everywhere in France et in the world.
Why? In 2020, France had an electricity access rate of 100%, while in Burkina Faso it was only 19%. Without access to electricity, it is very difficult to study, to get medical care, to have access to quality water, to create and develop economic activities, to make the streets safe…
PARTICIPATING TO THE ENERGY SOLIDARITY WEEK EVENTS IN FRANCE
Our partners and our 1,200 volunteers are offering a program of events all over France: Forum des métiers with Enedis Nord in Albi (81), climate day at the Lycée Jean Monet in Libourne (33), agora of international cooperation sand solidarities in Montpellier…
The full program will be available on our website and updated regularly.
LIKE, SHARE, COMMENT: RAISE AWARENESS!
Are you participating in the challenge, are you taking part in an event? Post a photo on social networks tagging Electriciens sans frontières and with the #energiesolidaire and invite your friends to participate!
All the news about the Energy Solidarity Week – #energiesolidaire will be on Instagram – Facebook  – Twitter – LinkedIn
How does it work?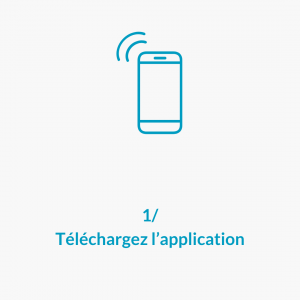 There are several apps (Strava…) to follow your sport activity, choose the one you want!
Choose the date of your challenge between Saturday October 1st and Sunday October 9th 2022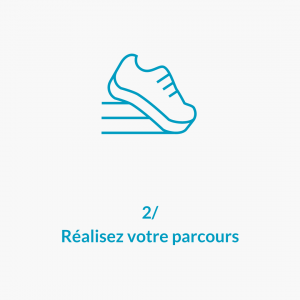 At the start: prepare the app by activating the geolocation and off you go!
At the arrival: take a picture of yourself and/or your team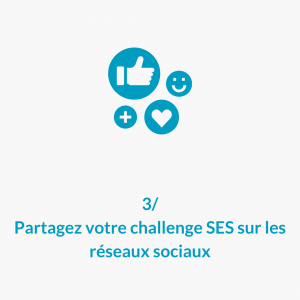 Post a picture of you/your team on social networks with the #EnergieSolidaire and tag
Electriciens sans frontières : Facebook & LinkedIn @Electriciens sans frontieres, Instagram @esf_fr, Twitter @ESF_ONG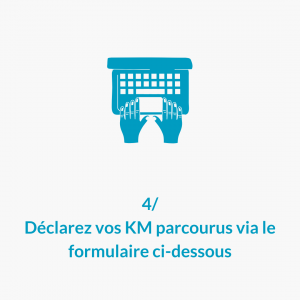 Declare your KM and make the meter explode!!!
OUR ONGOING SUPPORT
For more than 30 years and in all circumstances, Electriciens sans frontières can always count on the support of its partners. In our development, expertise and emergency projects, their help and know-how is invaluable for the smooth running of the projects.
Throughout the Energy Solidarity Week, partners and regional delegations of Electriciens sans frontières co-organize actions to shed light on the need for access to electricity and water in the world. Whether it is with their employees, their networks or their customers, the Energy Solidarity  Week will resonate throughout France and beyond thanks to their support.
Sponsors who are aware of the importance of access to electricity and water in the world:
Lucile Razet is junior vice world champion on 400 meters and member of the French handisport. Instagram – Facebook
Alexandre and Sonia Poussin are reporters and writers, they walked more than 25,000 km during their first trek on the African continent (Africatrek), then their second in Madagascar (Madatrek) and through many other walks. Instagram – Facebook
All three are committed by our side by taking up the challenge of the Energy Solidarity Week and by raising awareness in their online communities! #energiesolidaire
Are you interested in being a sponsor for the next edition? Please contact us